Mon, 26 January 2015
Identify What You Really Want In Your Career- a Mini-Workshop!
Most people will never take the time to really identify what they want.
Take a listen to this workshop so that you can!
---
Sun, 18 January 2015
How to Grow Your Network without Feeling Icky with Mark Sieverkropp
Mark is a man who needs no introduction on this show, not only is he one of the cofounders of Happen to Your Career, he is an amazing networker. This guy gets chocolate sauce and free samples of just about anything you can name shipped to his door of no cost to him (seriously, not joking, that's how good at building relationships he is)
He left HTYC months ago to work on his own platform and help people work on building amazing relationships, but he's back on the show to talk to us about not only what he has going on but to share some amazing networking tips!
In this episode you'll learn
How to reach out to people in your current network if you are just beginning a business OR trying to get a new job (without the awkwardness)

Why you have a much larger network than you think you do (and who those people are)

How to network with purpose (instead of randomly)
links mentioned in the episode
Episode 6 of the HTYC podcast Matt McWilliams
Networking with Purpose LIVE Mark's massive networking event for those people that want to start businesses or network themselves to the jobs they really want
Click here to find out more about it! http://happentoyourcareer.com/NetworkingLive
How to Network it up with Mark
Sieverkropp.com Mark's website and home base
@SKropp2 Mark on Twitter (this guy is a twitter machine!)
---
Mon, 12 January 2015
How to Choose the Right Niche Business For You with Stephanie O'Brien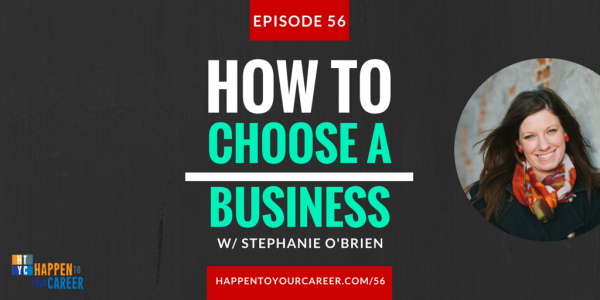 She kicked off her career as a Social Worker in Detroit. After a few years, burned out, and with over $50,000 in student loan debt, she switched gears, turning inward to discover her strengths, talents, and passions through some serious self-reflection. She made a commitment to herself, developed a plan of action, and created the career of her dreams, coaching others to achieve lives of abundance and fulfillment. She's been mentored by Dan Miller and is a certified coach in the Coaching Mastery Program with 48 days. As a career and life coach and host of the Moved By Purpose Podcast she's all about helping others find their purpose in life and applying that purpose daily in meaningful life work! Also…crunchy cookie butter!
Want to Figure out your own business Click here for our free 8 day course
---
Mon, 5 January 2015
3 Reasons Why People Can't Figure Out What they Want to Do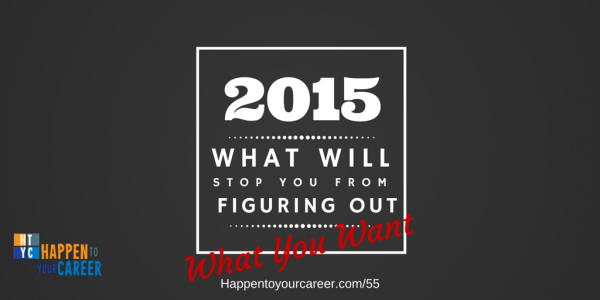 Most people won't ever figure out what makes them happy and what they want in their career.
I don't want you to be most people.
Here are three all-to-common reasons why people don't figure out what they want... and some things you can do right now to make a change.
In this episode you will learn:
Why you should commit to something even if it's not perfect (... and why it's still committing even if it's temporary)
Specific questions to ask yourself to understand what can make you happy in your career
Ways to determine something you are truly excited about
Links and Resources in this episode
Episode 26 What are your strengths- Part 1
Episode 27 What are your strengths- Part 2
Episode 28 What You Want... It's NOT what you think!
Episode 29 Do you know what YOU want in life?
Episode 31 Matching Opportunities with Wants
Episode 32 Make a Decision Already!
Also our FREE 8 day course that helps you figure out what you want and sets you up to make a decision! CLICK HERE TO FIND OUT MORE
---